Artist at heart, metalsmith at hand, fashionista in mind
Cynthia's work is deeply informed by the warmth and texture of the Southwestern high desert, where she has lived for the past 20 years, as well as the fluidity and movement of the Cape Cod coast, where she spent her childhood.
The contrast of these environments can be seen in her juxtaposition of warm and cool tones and hard and soft lines. Meanwhile, her signature hammered finish emphasizes the human hand in the development process and strengthens the connection between work and wearer. The informality and character of this process makes her pieces both accessible and versatile.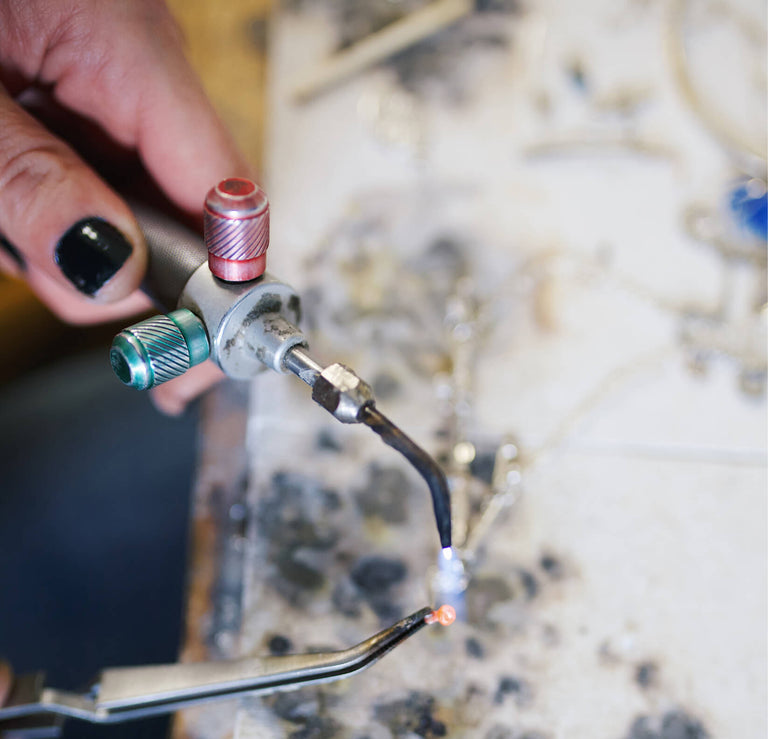 Cynthia graduated with a degree in metal smithing from Southern Connecticut State University. In addition to the Cynthia Jones Studio, her jewelry can be found in apparel and jewelry boutiques nationally.